Foreclosure Solutions
Download FREE Foreclosure Prevention Reports and Information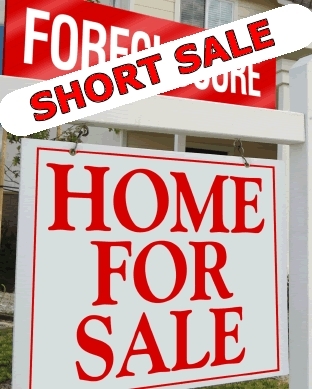 The national financial crisis that overtook the economy half a decade ago has caused untold stress and heartache for many American families. Foreclosure is one of the most devastating financial challenges that a family can face and one that many times can be avoided. The options available to Valencia-area residents for foreclosure are many. Following is a brief explanation of these solutions, including their benefits and drawbacks
Chances are, you or someone you know in your own town, Santa Clarita Valley, your work, your family, a close friend, any one in another area, is facing the possibility of foreclosure. But you need to understand that you are not alone.
Now more than ever, it's important to identify your options. Foreclosure can be avoided, your credit can be saved, and your financial future can be salvaged.
To receive a summary of some of the Solutions available to Homeowners Facing Foreclosure. Please call me today at 800-290-7480, extension 1023, or call direct to 661-505-8102 for a free confidential evaluation of your individual situation, property value, and possible options,
or click here to send me an email message.
Short Sales Explained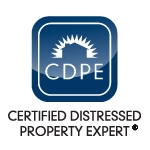 A short sale can be an excellent solution for homeowners who need to sell, and who owe more on their homes than they are worth. In the past, it was rare for a bank or lender to accept a short sale. Today, however, due to overwhelming market changes, banks and lenders have become much more negotiable when it comes to these transactions. Recent changes in corporate policy and the Obama administration have also improved the chances of getting a short sale approved.
This seems simple enough, but it is a complicated process that takes the expertise of experienced professionals. I hold the CDPE® Designation and am ready to identify all possible options and, when possible, assist in the quick execution of a short sale transaction.


Download FREE Information That Can Help You Save Your Home



| | | |
| --- | --- | --- |
| | Three Must Haves Qualifications For a Short Sale | |
| | Foreclosure Fairytale | |
| | Your Ticket To Freedom | |
| | Time Is Running Out | |
| | Escape Your Unmanageable Mortgage | |
| | Is Your Mortgage Out Of Balance With Your Budget? | |
| | Are You Living Under The Cloud Of An Unmanageable Mortgage? | |
| | Tipping The Scales Toward Foreclosure? | |
| | Mortgage Payments Weighing You Down? | |
| | Change The Course! And Away From An Unmanageable Mortgage | |
| | Need a Helping Hand? | |
| | Is Your Mortgage Payment Dragging You Down? | |
| | At The End Of Your Rope? 10 Ways To Alleviate The Stress Of An Unmanageable Mortgage | |
| | Missing Mortgage Payments? | |
| | Short Sales vs. Foreclosure: Making The Right Choice For a Stable Future | |
| | Feeling Trapped By Your Mortgage? | |
| | Caution: Protect Yourself Against Mortgage Relief Scams | |
| | Don't Walk Away From Your Mortgage | |
| | Solving Your Mortgage Crisis Just Got Easier | |
| | Feeling Financially Squeezed? Escape The Grip Of Foreclosure | |
| | Mortgage Payments Putting The Pressure On The Holidays? | |
If you have questions or feel you may qualify for a short sale,
please contact Cheryl Lichen-Hooper
for a free consultation. Understanding your options now could mean all the difference in the world.